Speaker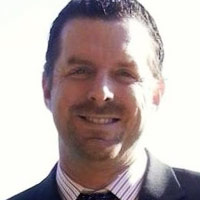 Brock Coughlin
IBM Global Sales Leader - Cloud Pak for Data & Information Architecture
IBM
Synopsis
Fueled by data, AI is transforming how businesses operate and deliver value, while improving efficiencies across the organization. With workflows becoming more intelligent, future outcomes can be shaped, interactions can be more personalized, and organizations can adapt at the speed of change to meet their needs.
For media and entertainment companies, there is a growing need to deliver the best individual experience to every consumer in context, in the moment and all the time. In fact, by using data, advanced analytics, and AI, organizations can predict audience needs before they even exist to create unforgettable customer experiences. Now more than ever, emerging technologies like AI enable media and entertainment companies to compete for consumer time, advocacy, and spending. Most likely, organizations already have the data they need but are searching to make sense of it all.
Whether you are just getting started, experimenting, or fully operationalizing AI throughout your business, IBM can help. Join us to hear how IBM analytics and the use of AI powers smart experiences and delivers instant satisfaction to your customers in the age of digital transformation.