Speaker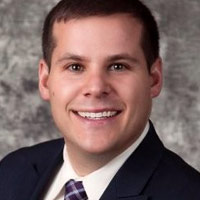 Chris Zobler
Director of Sales - Watson AI Applications
IBM
Synopsis
In the age of digital transformation, success depends on enabling the integration of advanced analytics, artificial intelligence (AI), machine learning, and more. In addition, leveraging these technologies to tap huge quantities of dormant financial service-owned data, much of it unstructured, is essential to offering the individualized engagement that customers demand. Most likely, organizations already have the data they need but are searching to make sense of it all.
With IBM's AI Ladder, AI is transforming how these businesses operate and deliver value, while improving efficiencies across the organization. With workflows becoming more intelligent, future outcomes can be shaped, interactions can be more personalized, and these organizations can adapt at the speed of change to meet their needs.
Whether you are just getting started, experimenting, or fully operationalizing AI throughout your business, IBM can help. Join us to hear how IBM analytics and the use of AI powers smart experiences and delivers instant satisfaction to your customers in the age of digital transformation.