Speakers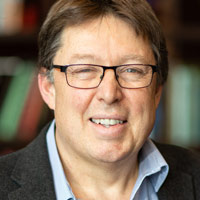 Andy Hardy
Vice President, EMEA & APJ
Nasuni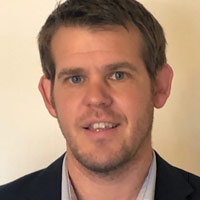 Neil McCrindle
Regional Sales Manager UK
Nasuni
Synopsis
How to cut your file infrastructure costs by 50% and reduce risk with a global Cloud File Platform
Enterprises of your size spend large amounts of money to store, backup and replicate FILE data across global locations including HQ sites, datacentres, design bureaus, production facilities and other ROBO sites. But existing Primary NAS technologies that are relied upon by many today and deployed in isolated silos, such as NetApp, Isilon and others were not built for today's globally distributed business. Covid has necessitated the move to Cloud to save considerable costs, close datacentres and adopt new flexible way of working.
So how can we leverage Cloud storage, halve the costs and make file data available anywhere around the globe when needed? Please join us to compare your experiences with like-minded enterprise peers, and how you can achieve these key outcomes with the Nasuni Cloud Platform such as Azure, AWS, GCP and others.
Learn more about Nasuni
Nasuni enables organisations to store, protect, synchronise and collaborate on files across all locations at scale. Nasuni Cloud File Services? powered by the Nasuni UniFS® global file system, leverages cloud storage to modernise primary NAS and file server storage; archiving; backup; and disaster recovery, while offering transformational new capabilities for multi-site file sharing.
By combining the low cost, unlimited capacity, and durability of object storage from leading cloud vendors such as Amazon, Azure, Dell EMC, and IBM, with the high performance, security, and broad application compatibility of traditional file storage, the Nasuni subscription service improves workforce productivity, simplifies IT operations, and reduces IT costs.
The world's largest companies in 12 industry sectors rely on Nasuni to maximize the business value of their file data and ensure business continuity. Learn more about Nasuni here: www.Nasuni.com
Become a VIP attendee for the How to Cut Your File Infrastructure Costs by 50% and Reduce Risk Digital Boardroom and move your organization forward on current goals. If you are interested in attending the digital event, fill out the form below and a CDM Media representative will contact you with more information.
If you would like to speak directly with someone about the event, contact marketing@cdmmedia.com or +1 312.374.0805.